How to upgrade if there is no time
When work goes on almost continuously, there is never enough time to improve technical skills or learn a new program. I think you have encountered this problem and so have I. I still want to learn so much, but there is no time. Although there are still options. For myself, I have developed two approaches to learning something new.
The first is banal
Regardless of whether I have time or not, I go to the course. Better to have it offline, although online is fine too. My last intensive was about the restaurant business, and if by profession, it was a copywriting course. It was a long time ago. Now, unfortunately, I cannot attend the courses, because I teach the course myself at the Projector School three times a week. It happens that even the lectures that you yourself want to attend overlap with your lectures and it upsets. But if you also, for some reason, do not have the opportunity to devote a couple of days a week to training on a long course – there is a more flexible way to pump your skills.
The second is flexible
The problem with long courses is that the time to work is not limited to two lessons a week, but often takes up all of your free time. And as an alternative to this approach, I try to do quick exercises every day, which I either invent for myself, or I find in lessons on YouTube.
For example, in 2016 I wanted to get better at lettering. I chose the simple monoline technique and in the morning while drinking tea I made a sketch. This took 30 minutes to 1 hour. Picture below ↓
Or in 2017 I saw some kind of picture and I wanted to make a similar composition. This is how a series of such compositions came about. It all took an hour or two. In 2020, these pictures have been transformed into the design of this blog. Here is such a waste-free production. One of the songs below ↓
Roughly the same thing happened with this series. No TK. I figured out for myself that there is a square format and I need to arrange shapes from 1 to 9. Example below ↓
The last two were purely compositional exercises. Then I came up with a challenge that I want to make font logos for all the elements of the Periodic Table. The goal was to upgrade in fonts and letters. I drew sketches when there was time, and I set myself a limit of one hour for drawing. I abandoned the challenge, but managed to draw several logos, about 6 more in hand-made sketches. Picture below ↓
The recent video "How It s Done" is also for developing your own skills. I spent an hour to figure it out, an hour to make a template and another hour on a video for my YouTube channel… So I am typing different techniques, so that later I can use them in commercial projects.
And even if I don t use the technique in the same way as in the lesson, it results in a similar technique. For example, after the lesson above, I made just such a graphic for the identity of a coffee shop for a client ↓
If you find it difficult to come up with similar tasks for yourself, then I recommend looking for them in the accounts of different design publics or communities. I also recommend looking in Tractor or Home
Challenge… For example, right now I m going through a challenge 36 days of type in Instagram… Again, I wanted to drop the topic of lettering and letters. The essence of the marathon is to draw and publish one letter every day. In contrast to the challenge to yourself, you have a certain responsibility that you need to manage to complete tasks in one deadline together with all the designers. Here is an example of my letters ↓
By the way, my most popular project on Behance was also done as training. I watched the tutorial on how to cut objects from the background and decided to try to cut something, and at the same time repeat the technique from some reference. This series was scattered across all design blogs and even got into a book from the Chinese edition. Picture below ↓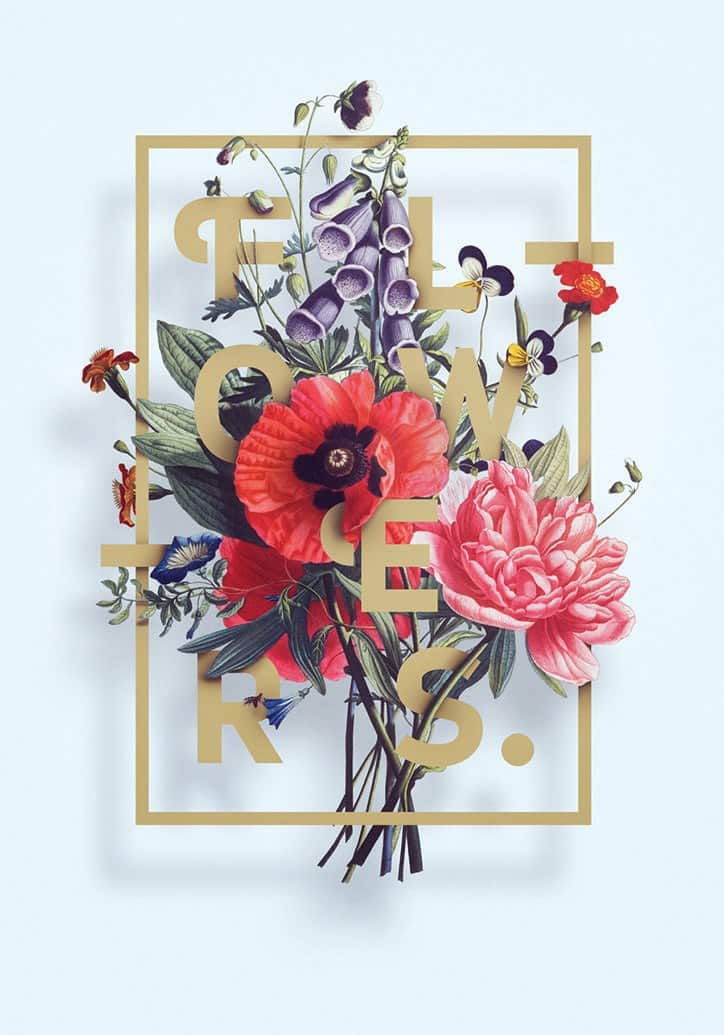 In general, if you have a very busy workload at work and at the end of the day you are like a squeezed lemon, then use 30 minutes every morning. This is enough to mark something with a pen in a notebook, and the next day to draw in a vector. Of course, you can t do a full-fledged branding project with such fragments, but you can develop in a skill that interests you in small steps perfectly ?
Source: DesignKabak
…