8 ways to refresh your logo
How to refresh your logo with minimal waste?
The Logomachine team decided to find out and collect all possible ways.
All of them are proven and supported by real examples!
1. Get rid of the effects
This is perhaps the simplest possible logo modification. Shadows, "glass" highlights and volume are the last century. Google got rid of the volume three years ago. We advise you to follow this example: the fewer the effects in your logo, the easier it will be perceived.
2. Simplify the illustration
If your logo features a character, then it doesn t have to be as detailed as an engraving. Simplifying while retaining recognizable traits will only help your character to be remembered more easily.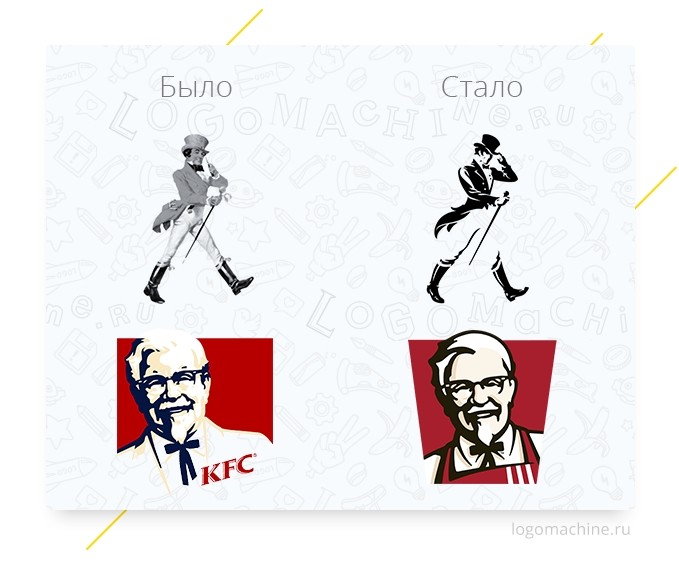 3. Add an interesting detail
You don t have to overhaul your logo to give it a fresh look. Just add some new detail to the familiar symbol. This will add personality to your sign and won t scare consumers.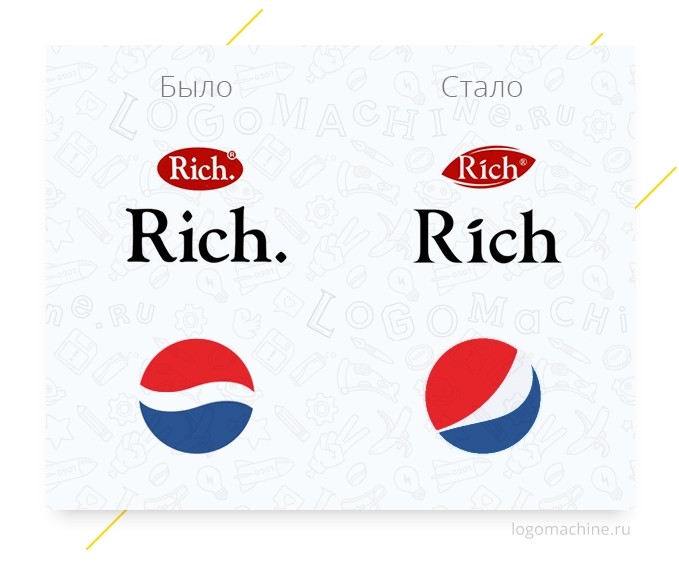 4. Rethink the symbol
If the symbol of your company is some kind of object, which is also present in the name, it does not mean that it should be as detailed as possible. Be laconic, people will still understand what is depicted.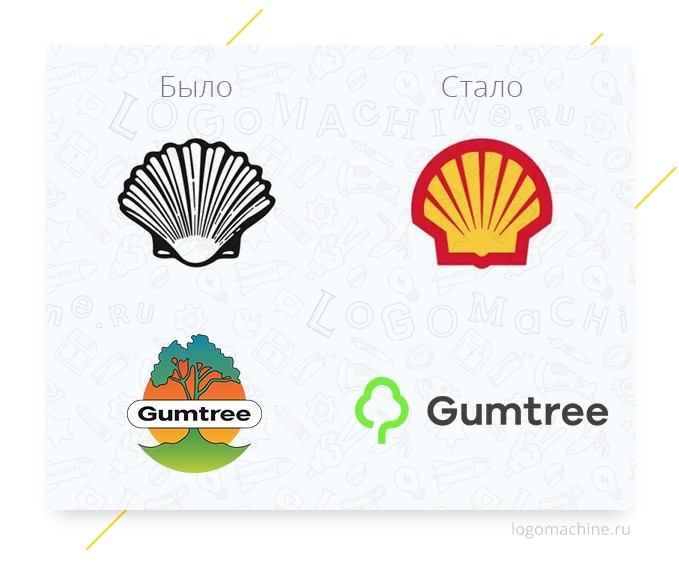 5. Calm your logo
Looking at some of the logos makes me want to say, "Whoa, whoa! Take it easy! " Why are these bouncing letters and sweeping strokes? The ebay logo was famous for the colors of the letters, and everyone remembers about verizon that it is a black lettering and a red checkmark. All this remained with them after the redesign.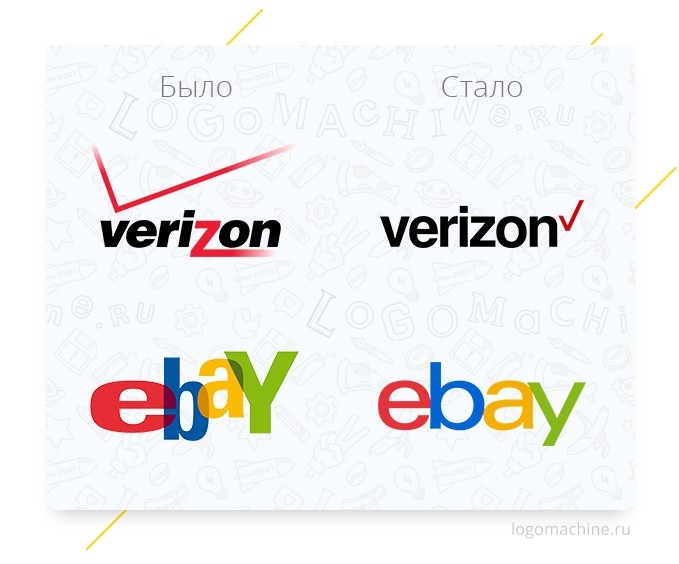 6. Work on the font
Improving the font logo is good because the changes are not striking, but at the same time you affect such properties of the logo as readability and scalability, and in general you make it more accurate.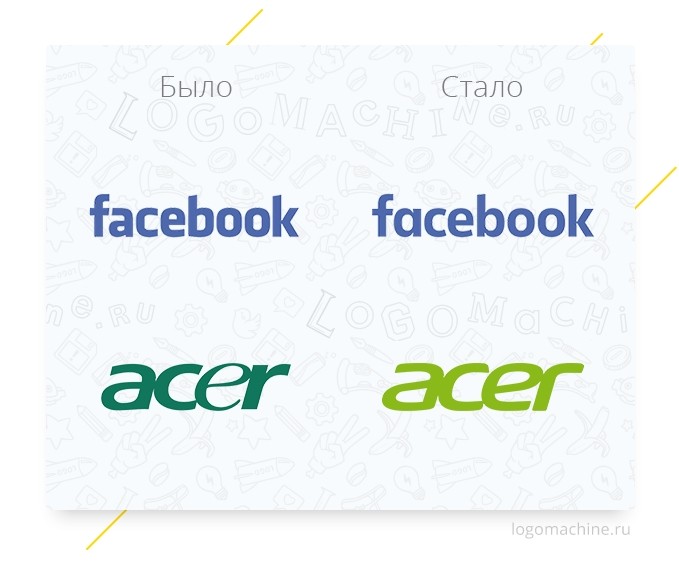 7. Throw away the excess
If the recognizability of the logo can be preserved without the participation of some of its elements, then these elements are superfluous: Starbucks does not need an inscription – a mermaid is enough; everyone has long understood that Intel is inside, not outside. Better to focus on the essentials.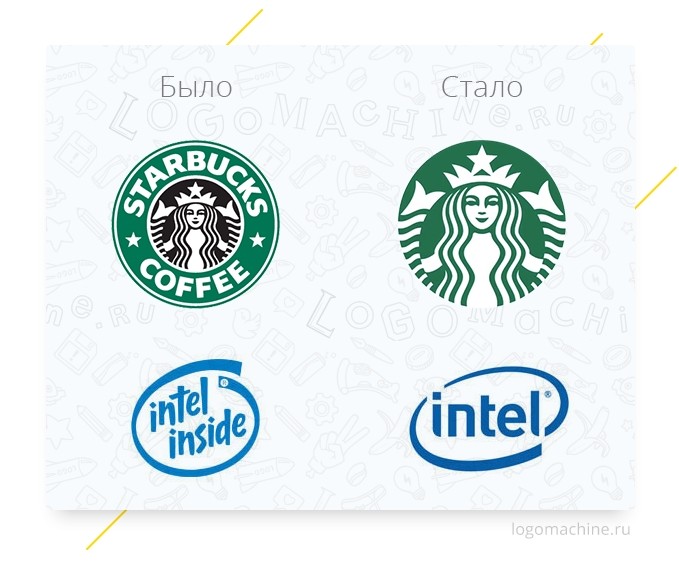 8. Set your accents
Placing accents will help you focus on the main thing and make a confident sign out of a solid mass.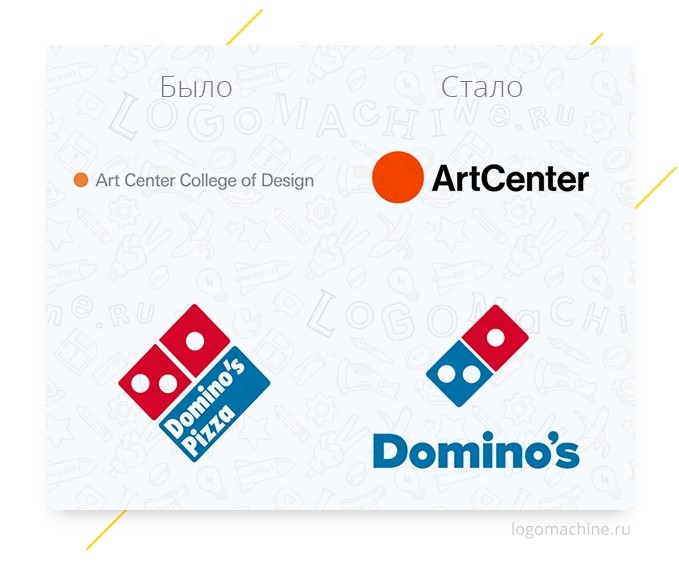 …