1. If possible, install the English version of Photoshop
Why? Because here, like Igor Nikolaev, there are several reasons:
– Most of the new lessons, tutorials on FS are published in English.
– Almost all plugins, actions and extensions do not work on the Russian version of FS
– Most experts use English terms when communicating
2. Change transparency using numbers on the keyboard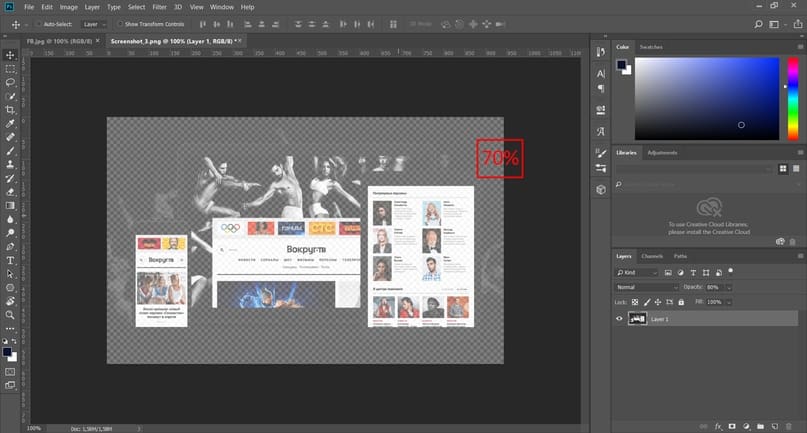 We pressed the "7" key and voila!
Use the numbers on your keyboard from 0 to 9 to quickly specify the opacity of the layer. If you switch to the Brush tool, the number keys will set its opacity.
Each digit represents a dozen, so 2 means that the transparency will become 20%. And what about zero? If you click on it once, you get 100% transparency, but with a fast double click it gets 0%.
3. Hide all unnecessary layers, leaving only one visible
Usually, when we need to hide 100,500 layers and leave one visible, we hide each of the unnecessary layers in turn. Brrr …
But everything can be done with one click. Hold the Alt key and click on the visibility eye of the layer you want to keep visible. All other layers will be automatically hidden. Clicking on the same layer again (all with the same Alt key held down), everything will return to its original appearance.
4. You didn t know this pipette function for sure! 😉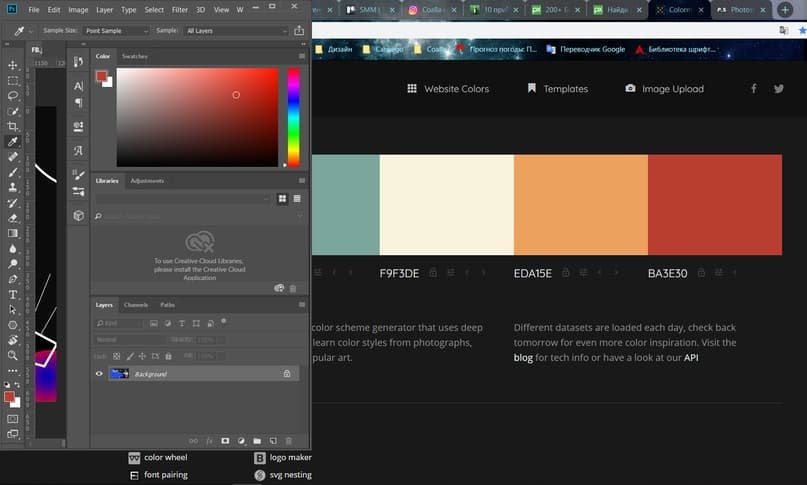 We switched the eyedropper to the rightmost color)
Color proofing can be taken outside the program window. It is especially convenient when working with two monitors.
5. How to tame the Pen tool and curves?

Many aspiring designers are afraid to use curves because few immediately understand how to use them. Here are a couple of services to help you master this cool tool:
– A service where you can practice and clearly see the percentage of your accuracy: http://shape.method.ac/
– Learn to use the pen in practice: https://bezier.method.ac/
Source: Coalla Agency
…