12 Telegram channels for cool designers from a cool designer
Modernity makes high demands on a good specialist: it is no longer possible, as 50 years ago, to unlearn once and for life somewhere in a provincial university. A professional designer is constantly studying – on the subway, in the kitchen, at work, at home, and even in his sleep.
Here we have collected 12 of the best channels that will help you gain experience and apply new knowledge in your work.
Every designer is familiar with the plug. It seems that I want to do something cool, but there are either no ideas and concepts, or they do not add up to a coherent picture. For this very case, there are channels like NowHow.
Here, a good designer Sasha Kutsenko examines various sites that he himself meets on the Internet – on Now How you can draw inspiration and instill a sense of taste. In addition, sometimes interesting news, vacancies and ads about designer hangouts appear on the channel, where you can get experience and acquaintances.
---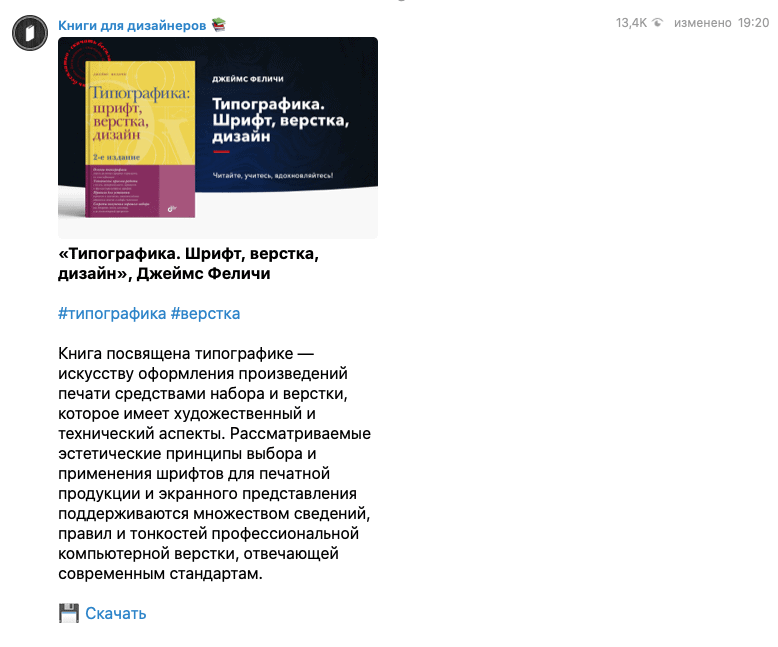 Surely you have often encountered the problem of finding professional literature – on design, composition, typography, etc. On the "Books for Designers" channel, the admin collects all the most useful books that can be downloaded for free. By the way, take a look at his own bot @dbooks_bot – there you will find even rarer and cooler books.
---
This channel will be especially useful for Russian-speaking designers. If Now How Channel is about all sites in principle, then in Cyrillic. Design you can find good examples of Russian design written in – you will not believe – Cyrillic.
---
Whereas previous channels were about good design examples, UI Fail is a treasure trove of references on how not to do it. Channel creator Denis Pushkar discusses bad design techniques for applications and interfaces and gives useful advice to both beginners and experienced designers.
It s easy to guess by the name: UI Good is the same as UI Fail, just the opposite. The channel has many examples of good and high-quality interface design, as well as useful tips.
Yuri – the author of the channel – has been brewing in a designer crowd since 2009: speaks at conferences, teaches and does cool things.
During this time, he managed to collect a lot of useful materials, interesting articles and references.
In his Telegram channel, he shares his experience: modern trends in design, interesting solutions and extraordinary approaches are all that a good specialist needs.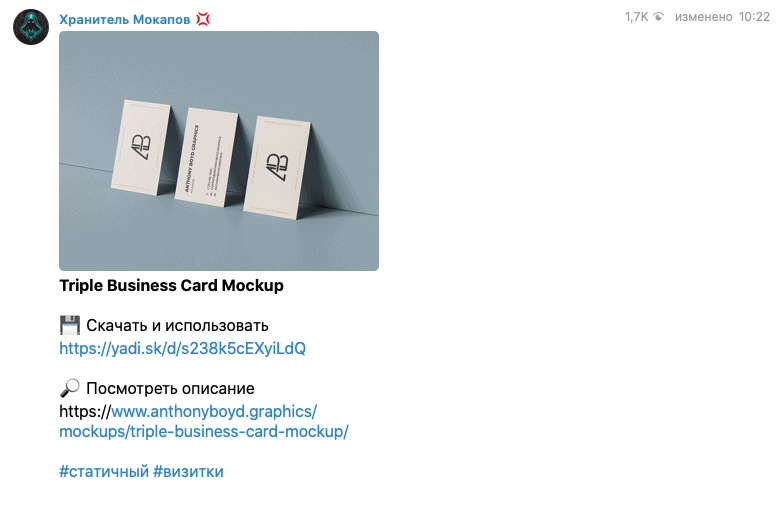 The name speaks for itself – go to the channel and find mockups for your projects. As simple as 2 + 2.
---
The head of the # 1 design studio in Russia, Oleg Chulakov, on his Telegram shares news from the world of design and writes notes on how to make really cool things. No copy-paste. Only unique content.
A sea of ​​aesthetic and elegant examples of good frontend design. Anyone who makes up websites is a must have.
Channel for those. who is branding. Here you can find both general considerations about which brands look good and which don t, as well as details: which picture to put on Instagram a cover photo, which color palette is best suited. Well, you get the idea.
This channel isn t all about design. INTERNET 9000 is a warehouse of the most varied interesting things from the Internet. Here you can pick up interesting ideas, see what is happening in the world in general and laugh.
The channel of the creator of the sensational info-style – the technique of writing intelligible, concise and truthful texts without water and husk. Here Maxim conducts analysis of advertising texts, assesses landing pages from the point of view of an experienced editor and gives advice on how to write in order to buy.
It may seem that the work of a designer has little overlap with the editing of the text, but in reality, a good designer should be able to handle materials, highlight accents and find an approach to the client.
Another brainchild of the creator of "Glavred". But if there Maxim examines the text from the point of view of meaning and presentation, then on the channel "Write, seduce" – only with the visual.
Why is it bad manners to insert bold text into text? How to correctly arrange illustrations and not overload the text? Is text over a photo buzzing?
The largest aggregator of all design events. Online courses, face-to-face meetings, intensives – with the Design Poster you can be sure that you will not miss anything. Many of the activities are free. This is especially gratifying.
Source: vc.ru
…