10 designer tools that will be popular in 2016
Translation of the article "10 Graphic and Web Design Tools That Will Explode in 2016" from the Creativemarket blog with an overview of 10 design tools that will be very popular in 2016.
---
Possession of a single product, for example Photoshop, is no longer sufficient for the design profession. Fortunately, with the advancement of the web and mobile technologies, we have at our disposal a variety of applications and tools that can help you get started. And this, of course, is an excellent help, because now at any time we can expand the list of auxiliary tools, depending on our needs.
We ve compiled a list of the top 10 graphic and web design tools that are set to rise in 2016. It s time to familiarize yourself with them and get ahead of the curve.
1. Astropad
If you don t have a Wacom tablet yet, then this is better than its counterparts can offer – Astropad app lets you turn your iPad into a graphics tablet. It also supports palm rejection technology, which allows you to work with your device without straining your wrist, comfortably placing it on top of the tablet.
2. Adobe Color CC
In addition to the main known programs, the Adobe Suite also includes a wide range of mobile applications and widgets. Formerly known as Kuler, Adobe Color CC gives you the ability to create and save color palettes and then use them in your designs, even in the Adobe Cloud.
3. Adobe Comp CC
Sometimes, at the very beginning of the design process, it makes sense to put all your sketches together in order to summarize a new idea. These days, perhaps, using Photoshop for such purposes would be considered overkill. Adobe Comp CC is an iPad app that lets you draw your ideas into neat sketches.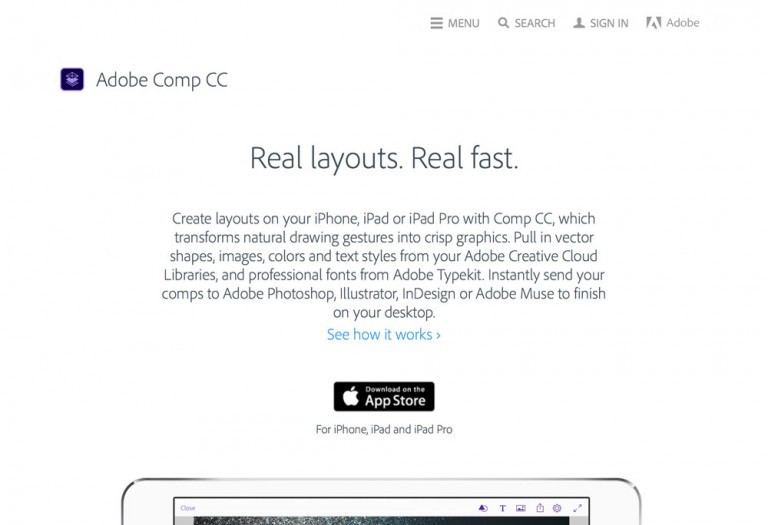 4. FontBook
The preinstalled font management applications for Mac and PC are not so convenient. What they lack is the ability to view the full set of installed fonts, as well as the ability to search for new ones. FontBook solves this problem.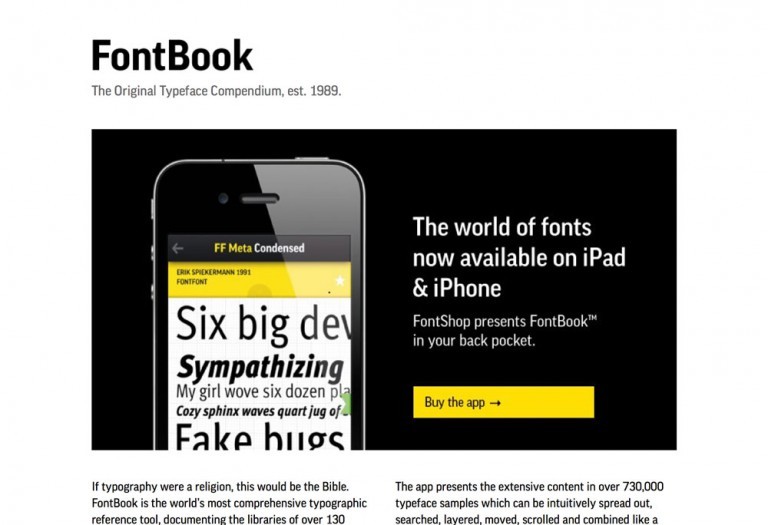 5. Adobe Illustrator Draw
Adobe Illustrator Draw combines the power of Illustrator with the functionality of a tablet. This application allows you to draw without the need for a mouse or stylus.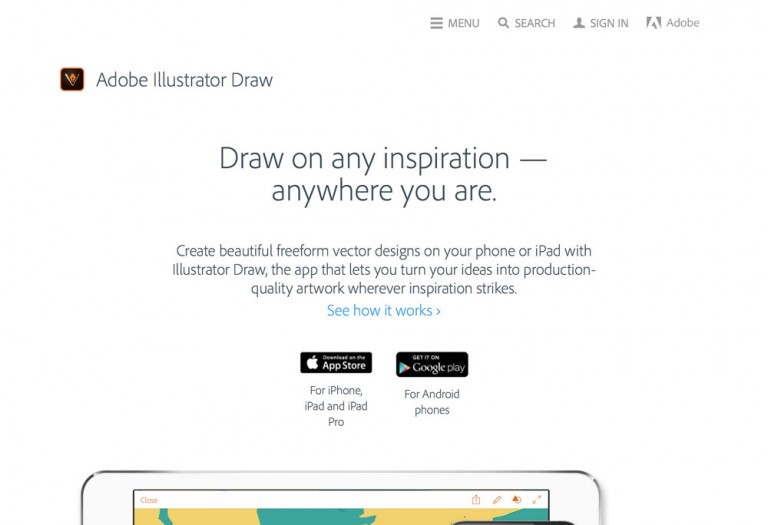 6. Paper
Developed by FiftyThree studio, Paper is one of the finest iPad apps out there that will let you create beautiful artwork too. The essence of the application is the on-screen "sketchbook", which makes it possible to group your sketches into categories. The stylus is supported.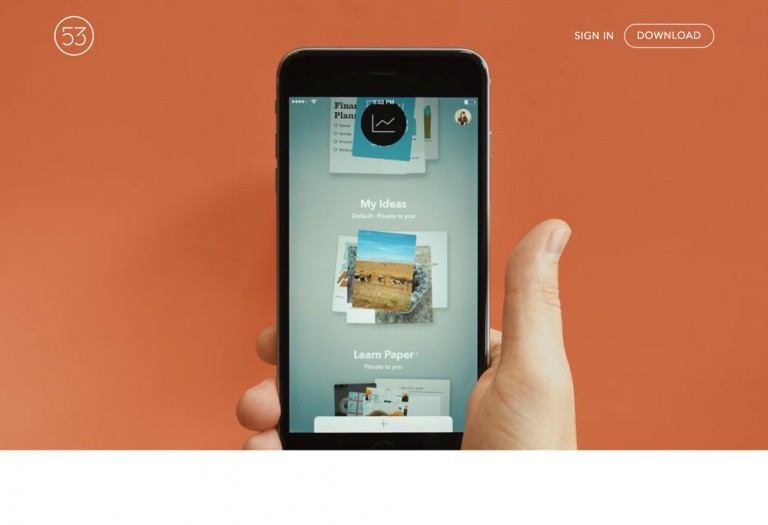 7. Canva
If you haven t heard of Canva yet, the chances of hearing it are pretty high this year. Canva is an online graphic designer platform that aims to encourage people to create their own artwork. The dominion of graphic design doesn t have to be just those wearing a black turtleneck or those holding an art degree. Canva wants everyone to be able to create their own designs.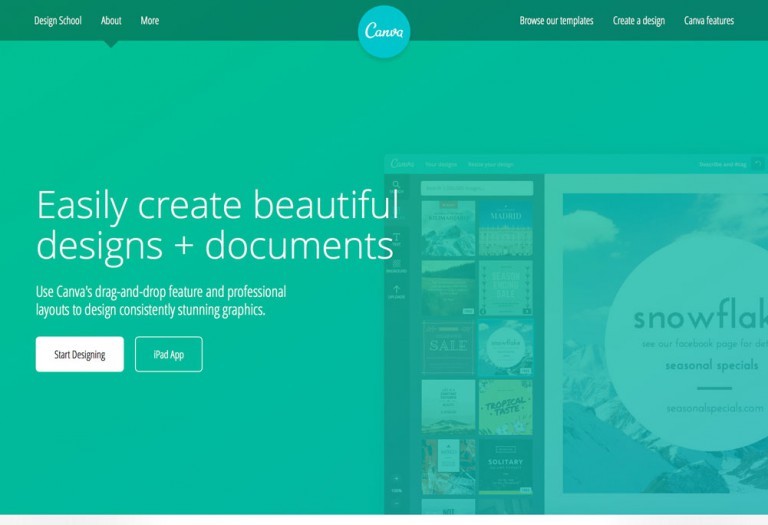 8.Sketch
Already one of the most used apps for designers, Sketch will undoubtedly rise in popularity in 2016. This application is especially beloved among application designers, as in certain cases its capabilities are a great alternative to Photoshop.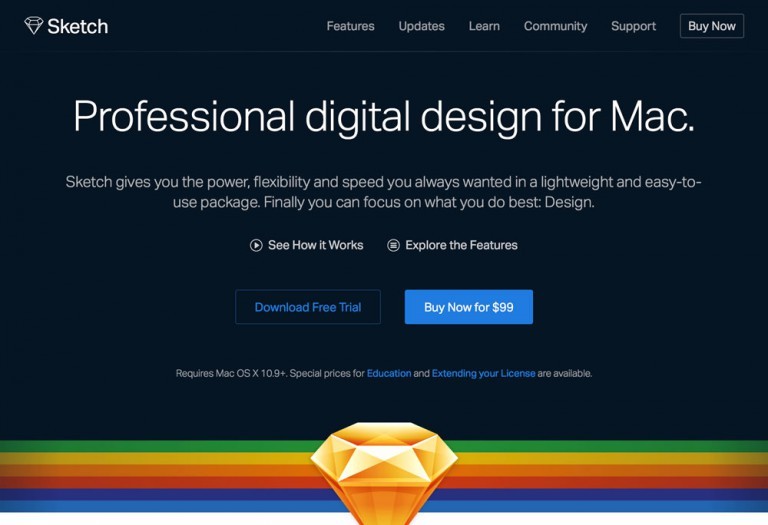 9. Noun Project
The Noun Project started out as a website, but later evolved into an Adobe widget that allows users to use a huge range of symbols, icons and various clip art from designers around the world.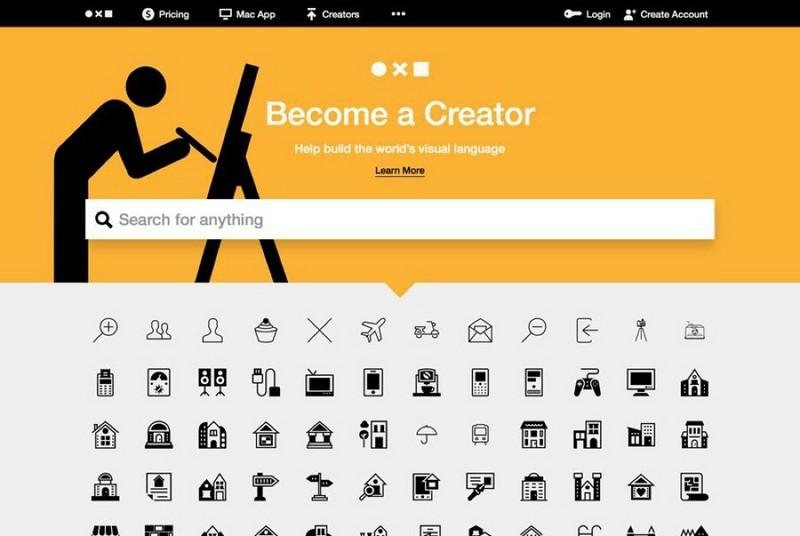 10. Slack
Having been gaining popularity over the past few years, Slack has not lost its pace this year. It is a handy communication tool to keep your entire team informed of the process. What s more, it s great to use!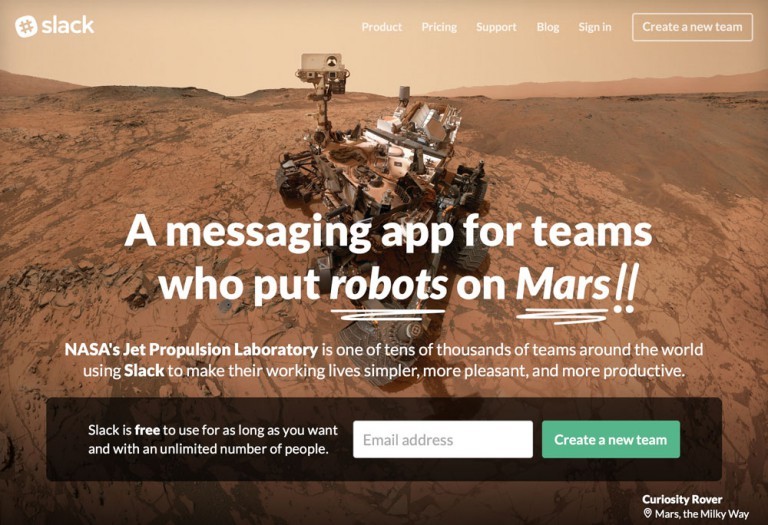 Translated by: Tommy Jhordan
Cover photo: ShutterStock
…